Add me to Search: How to Add Me on Google Search People Card
Many Marketers are now using "add me to search" query to add their information to Google especially marketers from India. Why? Google announced you can add yourself on Google's People card, it allows you to link your website, social profiles, and other relevant pages all from one place.
In that launched, Google is testing the this kind of online business cards in search results that personal information will show up when you search for a person's name in the search bar in Google.
Google People Card now is on India searches, Google's new 'people cards' help people to individual highlight themselves in search results.
How to Create your own Google People Card
Step 1
Search for "add me to search" you'll notice an option to create a people card at the top of the screen.
After your searched "add me to search", To start creating your card, just click on "Get started".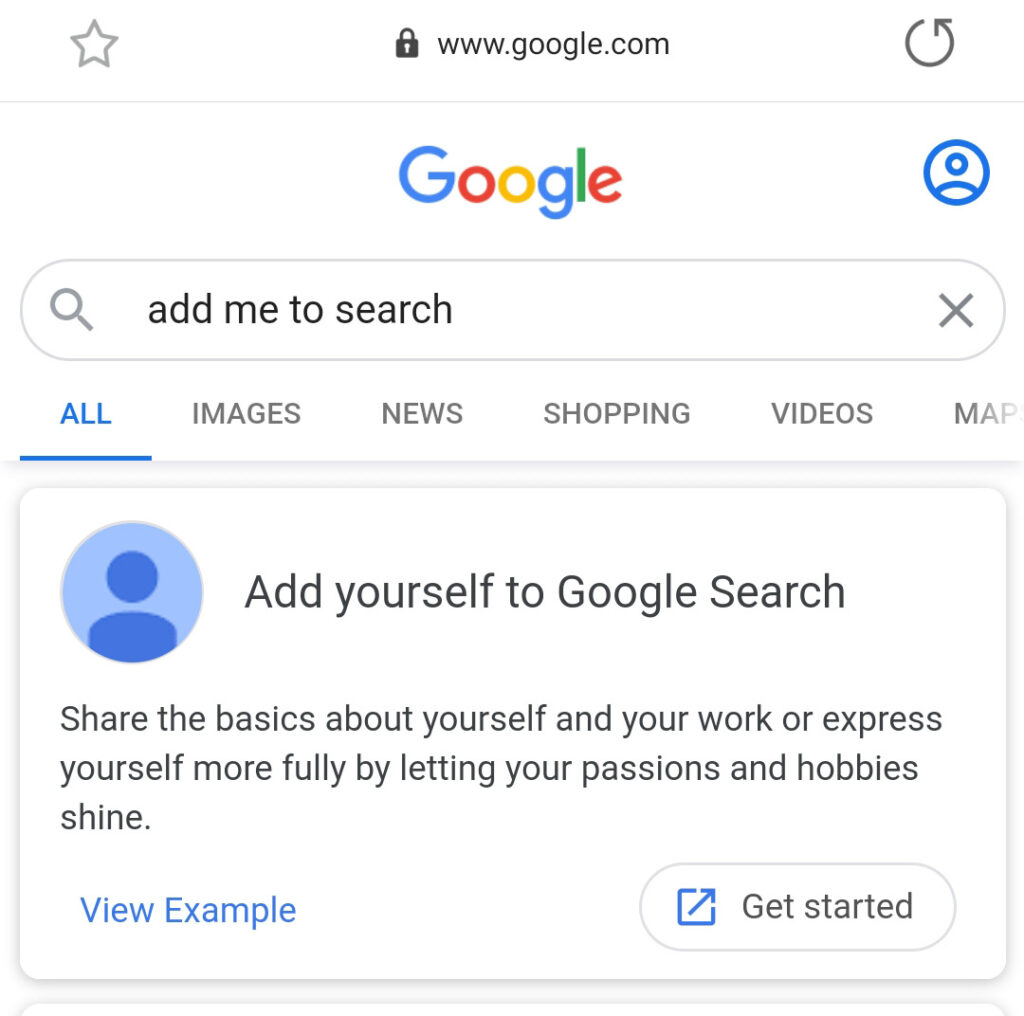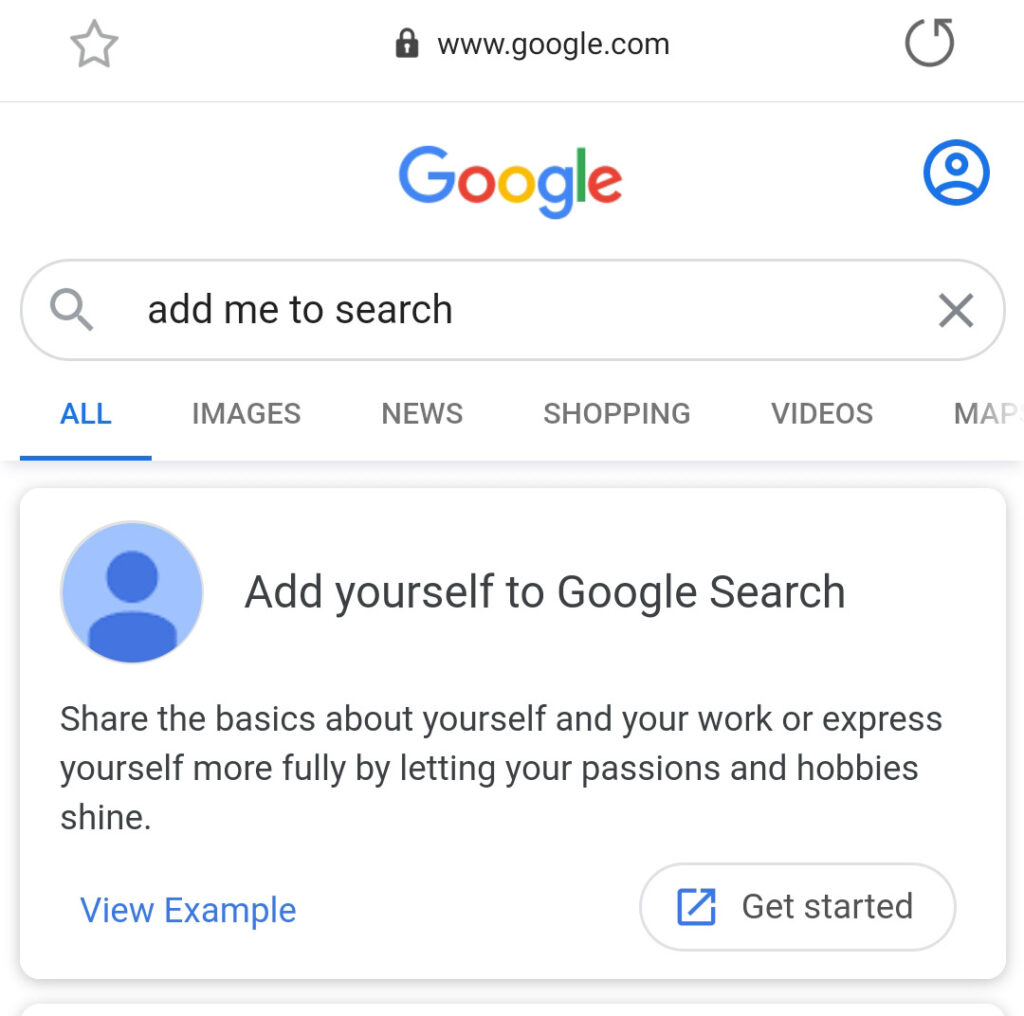 Step 2
Fill out your information, Put the most relevant information related to you. You'll see the following on-screen:
The required fields are: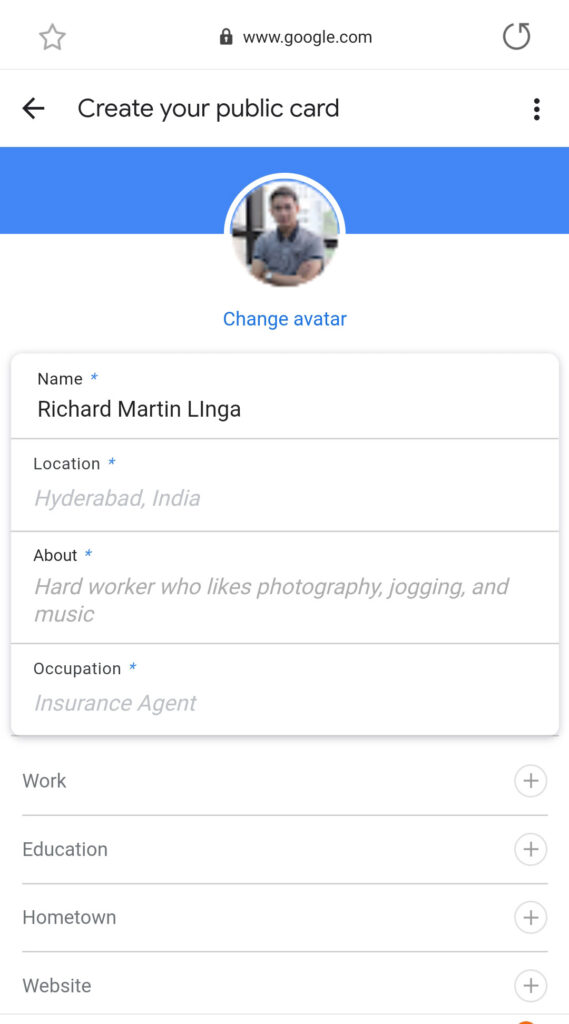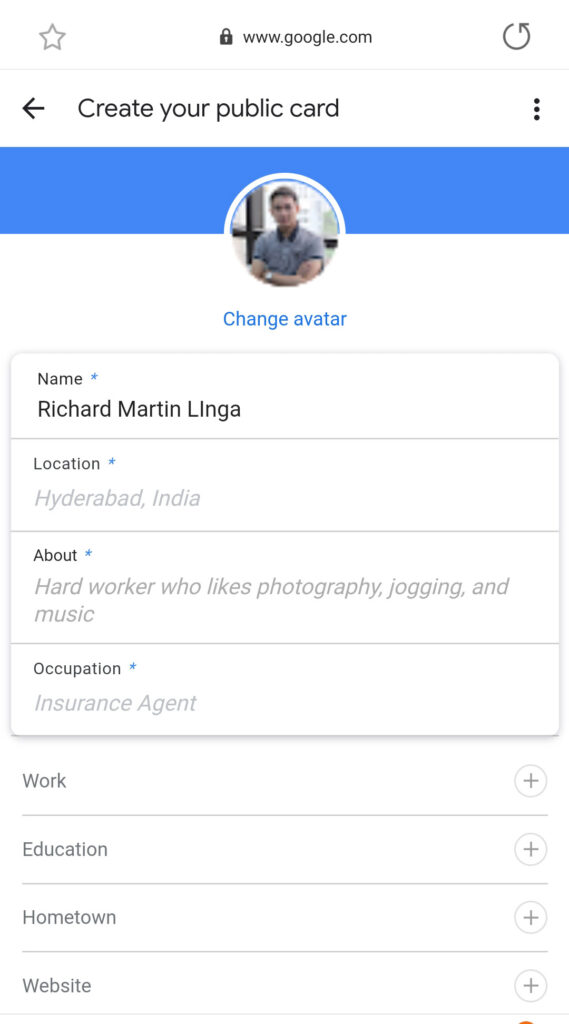 Below, you'll see a section of additional information that below to required fields. It is up to you if you want to.
The screenshot below is all optional. You add as many as you want.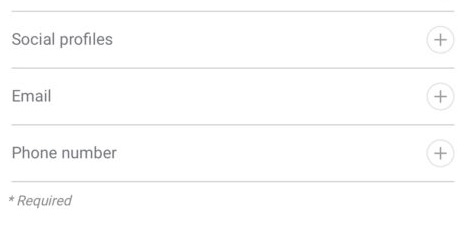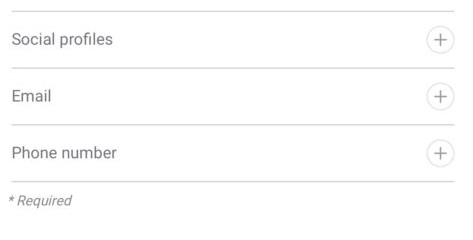 Google will let you add links to the following social media profiles:
(I linked my social media profiles to my People Card.)
If you more, you can add it all manually.
Except for 2 fields: The Email and Phone Number
It will be automatically updated based on your information with your Google account.
You are not able to change the email or phone number on your people card without changing it in your Google account.
Of course, you could choose to not display those fields at all if you'd prefer not to reveal your email or phone number.
Step 3
After you fill out the fields in step 2, the only thing to do is preview the card before it goes live.
Once you're satisfied with how your "people card" looks, save it and it will be immediately indexed in Google search results.
To check what it looks like on the search results page after it goes live just search your name. In other words, just search for your name.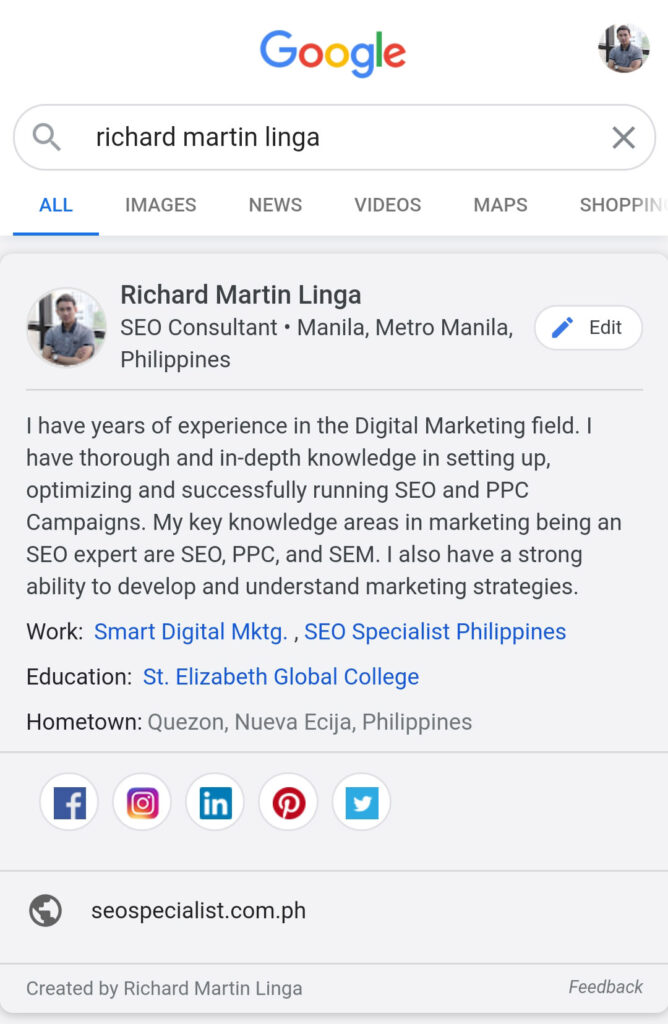 That's all there is to it.
A NOTE: Google's people cards will only be visible to searchers in India.
There are no details from Google yet when this feature will make its way to other countries. But if you set one up your own people card it will be great and now you'll be ready for a wider rollout.
Not located in India?
For people located outside of India, you have to set up your own people's card through the use of a VPN with India IP. Use a "add me to search" query the you're able to create one.
More Information About People Cards
Gaining an online presence in search results as an individual can prove to be challenging, especially for those who aren't famous like me.
For searchers, it can be challenging to find information about specific people if they don't have a strong online presence in Google.
With help of Google, it aims to address these challenges with people cards.
Google People cards are most useful for business professionals, influencers, entrepreneurs, freelancers, digital marketing experts, or anyone looking to grow their presence online.
A people card can include a website the link, links to social profiles, and other information about you.
Who can create the People Card on Google Search?
All people can create a Google people card by typing "add me to search", and it is better used for business and enterprise owners for easy detection for customers or clients to contact them through search.
Set up your own Google People Card using the "add me to search" query. You can subscribe to my Blogs for more Updates about SEO & Digital Marketing. Or you might have an interest in SEO Services in the Philippines, I can provide it for you.