The Importance of Local SEO in Philippines Businesses
The Importance of Local SEO in Philippines Businesses Businesses across the Philippines have come to appreciate the significant role that search engine optimization can play in their success. In today's digital environment where every click and tap could potentially bring new customers.
Our SEO expertise allows us to understand local market dynamics and optimize the online visibility of the Philippines. This article explores the concept of local SEO and its benefits for businesses based in the Philippines.
What Is Local SEO?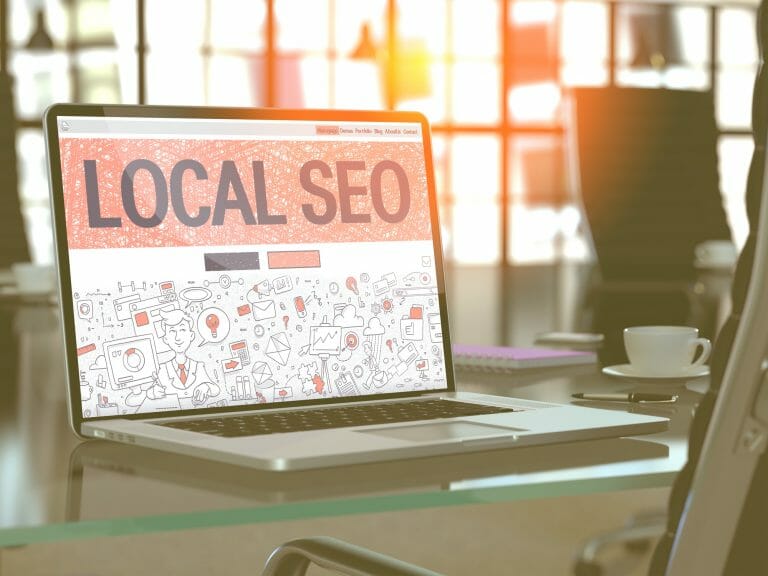 Local SEO is the digital magic that connects potential customers to businesses nearby. Optimizing your online presence to rank higher when people search for products or services you offer within your local region on search engines.
Listings involve tweaking various elements on websites, business listings, and even social media profiles. Including tweaking keywords related to products/services you offer as part of this optimization effort.
What Are Its Impact on Philippine Businesses
Why does SEO matter for Philippine businesses?
There may be hundreds of establishments competing to attract caffeine lovers like yourself vying for their attention and becoming the go-to place nearby for caffeine relief.
With effective local SEO Specialist Philippines in place, your cafe could stand out amongst competitors by becoming their number-one pick and becoming their go-to spot when someone looks for a caffeine fix.
Importance of Local SEO in Google My Business
One of the cornerstones of local SEO Specialist is your Google My Business listing – think of it like your online business card that contains key info like your name, address, phone number, and operating hours.
When someone searches a related keyword such as quirky bookstores in Quezon City for example. Google not only displays relevant search results but also includes a map with all top options – optimizing Google My Business will make sure your listing makes it on that map!
Importance of Local SEO: Local Keywords Are At the Core
Customers searching the web typically enter specific phrases describing what they need into search engines like Google or Bing to perform an internet search.
These terms are known as keywords. Local keywords for businesses based in the Philippines such as wedding planners are like gold. As an example, Keywords such as "wedding planner in Cebu" could boost search rankings when couples search specifically for services there.
Importance of Local SEO in Establish a Network of Local Backlinks
Backlinks serve an integral purpose in SEO; they act like votes of confidence from one website to the next. When trustworthy local websites link back to your business website, search engines perceive yours as more credible and relevant – increasing search engine rankings significantly.
For interior designers in Davao specifically, having links from home improvement blogs or lifestyle websites point toward your portfolio can be a game changer.
Navigating Google Algorithm Updates
As one of the leading search engines, they frequently alter their algorithms to provide users with relevant and high-quality content. This directly affects how businesses appear on search results pages.
Staying ahead of these updates is where an SEO Specialist Philippines comes into play. We keep an eye out for any changes that might affect the visibility of your website, with SEO strategies designed not only to withstand algorithm updates but to thrive within.
Whether this means adapting design elements for better mobile compatibility or optimizing meta descriptions, we guarantee Google always sees you favorably!
Optimizing Your Website for Local Search
Your website serves as your virtual storefront when it comes to local SEO – where potential customers come to learn about and purchase from. Your products and services, gather information, and make decisions. Optimizing it for local searches is key in making sure your business appears search engine results pages (SERPS).
Crafting Local-Focused Blog Posts
Blog posts provide an excellent platform to demonstrate your expertise and engage with local audiences. By producing posts about local topics, challenges, or trends – such as "Top Outdoor Workout Spots in Quezon City" for fitness trainers in that region. Blog posts offer another means of building personal connections between potential customers and your products/services.
Now that most users access the internet via mobile phones, creating a website designed for use on these mobile devices is more essential than ever.
Google considers mobile-friendliness a ranking factor; thus websites that make navigation and reading simple on phones will rank higher with search engines than their counterparts that do not optimize for different screen sizes.
Working with an SEO specialist to optimize responsive design for various screen sizes could ensure the maximum ranking potential of any site design project.
Social Media to Nurture Your Local Audience
Social Media Management for Local Engagement Successful social media management goes beyond simply posting regularly. The Importance of Local SEO involves forging meaningful interactions between your brand and audience members.
Responding promptly to comments, messages, and reviews shows your customers that you respect them and value their opinions; sharing posts about local events, partnerships or initiatives can increase credibility locally as well.
Harnessing the Power of Infographic Creation
Visual content such as infographics can be transformative for local SEO efforts. An infographic featuring local statistics, trends, or tips related to your industry could capture both eyes and interest with its visual presentation.
For instance, if you are an SEO Specialist in the Philippines an infographic outlining "The Journey of Optimizing Local SEO in the Philippines Market" could educate and establish you as an authority figure within the market.
Business Listings and Directories
When it comes to local SEO, business listings and directories serve as digital beacons guiding customers.
Directly to your storefront while simultaneously providing the search engines with key data they use in assessing relevance.
Importance of Local SEO: Consistency Is Key
Consistency is of utmost Importance of Local SEO when it comes to your business information, particularly NAP (name, address, and phone number) information
That should remain consistent across listings and directories for customer convenience. As well as signaling search engines that your company is legitimate and reliable.
Exploring Local Directories for Visibility
Directories provide businesses of all kinds with incredible resources when it comes to local SEO opportunities. Making sure your business is listed in relevant directories increases the chances that its products or services are found by potential customers.
For instance, if you offer digital marketing and SEO services in the Philippines as part of business consulting, being listed can build credibility within its niche market.
Adapting Strategies for Google Algorithm Changes
As a Philippine business, keeping up with these updates is vital if you wish to maintain search engine rankings.
Google Algorithm Updates Impact on SEO cannot be overlooked, with each update altering the rules of SEO gameplay and potentially upstaging strategies that work.
Instead of fearing these shifts as changes that disrupt, view them as opportunities to tweak strategies accordingly and adapt strategies based on new ranking criteria. An experienced SEO Specialist Philippines stays informed about these updates to best adapt strategies in line with them.
Diversifying SEO Tactics to Achieve Stability
Some SEO tactics may experience fluctuations due to algorithm updates; others remain consistent and effective. When considering Google Algorithm Changes as part of an overall plan for optimization strategies. Diversifying approaches is one key way of combatting disruption from algorithm updates.
On-page SEO techniques may fluctuate while off-page ones remain stable – this might include on-page optimization.
Off-page SEO techniques, content production, or link building are being applied simultaneously as effective approaches. Employing various tactics simultaneously will reduce disruption caused by algorithm updates
Philippine Businesses' Path to Local SEO Success
 Local SEO can serve as a crucial guide in digital marketing's fast-moving world, leading them on their path toward success in local search. As digital environments continue to transform. Having an established digital footprint has become more than a marketing strategy; it's now essential for survival.
By employing effective local SEO techniques you can optimize Google My Business listing listings. Boost the visibility of websites in local searches, and connect more closely with audiences locally.
Importance of Local SEO in Leveraging Local Backlinks
 Importance of Local SEO involves building backlinks as bridges connecting your website with others within its geographic vicinity. Driving visitors directly while also showing search engines that your business holds significance in that community. These backlinks not only bring in visitors but they can signal to search engines that your site holds significance in that region.
Imagine local backlinks as referrals from other local businesses and websites; whenever someone from within your community links back to your website it acts like an endorsement and boosts search engines rankings of the local search results for that page.
Building Relationships to Gain Local Backlinks Generating local backlinks takes more than technical SEO expertise – it requires forging genuine connections in your community.
Partnering with local businesses, guest blogging, and joining community events create chances for backlinks. As a Philippines-based SEO Specialist, guest posts enhance the authority and local links.
Importance of Local SEO: Mastering Local Keywords
Keywords serve as a compass that directs visitors to your website, making their mastery essential if businesses wish to expand into local markets like the Philippines.
Understanding Local Keyword Intent
Local keywords go beyond generic terms; they often incorporate location-specific searches like, "best dim sum restaurant in Manila" or "affordable car repair services in Cebu". By understanding the intent behind these search phrases, businesses can tailor content specifically tailored towards what local customers require.
Integrating Local Keywords Strategically
Strategically insert local keywords into content, meta descriptions, headers, and image alt text to enhance local search visibility. For instance, a Philippines-based SEO service can benefit from terms like "SEO Specialist Philippines" or "SEO Service Philippines."
Importance of Local SEO: User Experience in Local SEO
Local SEO goes far beyond technical aspects – it should also deliver an exceptional user experience for its audience.
Navigating Your Website's User Experience
Ensure seamless browsing: friendly interface, easy navigation, and fast loading. Prioritize these for both search optimization and visitor satisfaction, aided by an SEO Specialist in the Philippines.
Mobile Responsiveness for Local Audiences
Given the rise of mobile device usage, your website must be responsive across varying screen sizes. A mobile-friendly website doesn't just look nice; instead, it caters directly to what modern users desire – Google awards such responsive sites with higher rankings making this an essential aspect of local SEO.
Engaging Customers through Engaging Meta Descriptions
Meta descriptions serve as the first impression users get of your site on search engine results pages; crafting engaging ones can significantly boost click-through rates.
Writing Effective Meta Descriptions
Craft engaging meta descriptions that accurately depict content and entice clicks. Example: "Indulge in delicious pastries at our Quezon City bakery, just around the corner!" to boost click-through rates.
Include Local Keywords in Meta Descriptions
Leverage local keywords in meta descriptions for relevance and local visibility. This resonates with nearby users, enhancing the chances of discovery in local searches.
Conquering Local Directories for Increased Visibility
 Local directories are digital databases that list businesses operating within specific regions.Pproviding Philippine businesses with a valuable opportunity to increase online visibility by listing themselves on these directories.
Not All Directories Are Equal
To take full advantage of local directories, identify those most relevant for your industry and location. Listing in such directories increases your chance of being discovered by customers searching for specific products or services similar to what yours are providing.
Optimizing Business Information in Directories
 Simply listing your business on local directories isn't enough. To increase search rankings you must also ensure its information remains consistent across platforms and is accurate and current. Search engines rely heavily on this confirmation that users feel your company can be trusted; keeping all platforms updated ensures the highest rankings possible for search.
Enhancing Online Visibility through Infographic Creation
Infographics are engaging visual representations that present complex ideas in an easily understandable fashion.
Importance of Local SEO in Infographics Are Great Content Pieces
For Philippine businesses, creating infographics featuring statistics, trends, or tips related to their industry can capture local viewers. Infographics may become valuable assets in any local SEO strategy as a visual way of explaining its significance – they could show the effects of Google algorithm updates for instance!
Infographics are highly shareable pieces. Sharing them across your social media platforms not only increases online visibility but also encourages others to do the same – leading to additional backlinks and engagement for local SEO efforts.
Collaborate With an SEO Specialist Joining forces with an experienced SEO specialist could be transformative for your Philippine business. Also, they understand all facets of search engine optimization and offer tailored strategies designed to increase local presence.
Why Hire an SEO Specialist?
SEO Specialist brings extensive knowledge and experience in search engine algorithms, data analysis, and implementation strategies to their role as local SEO Specialists in the Philippines. When optimizing websites with engaging content that boosts search rankings an SEO Specialist Philippines may serve as your ally.
Importance of Local SEO in Investment in Local Expertise
 Hiring an SEO Specialist Philippines adds immense value to your local SEO campaigns. Equipped with an expert understanding of Philippine market dynamics and consumer behavior. These specialists are adept at crafting strategies tailored specifically for target audiences based on Philippine knowledge. Using localized keywords or capitalizing on localized trends can make an enormous impactful difference to online visibility and can enhance business development in this market.
Importance of Local SEO: Unlocking SEO Services in the Philippines
Search engine optimization covers an expansive spectrum. For Philippine businesses, investing in SEO services could open a host of new possibilities.
What Are SEO Services? SEO services refer to professional solutions designed to increase your website's search rankings in search engine result pages (SERPs).
From on-page optimization involving revamping the content and structure of a webpage. To off-page SEO which involves building authoritative backlinks; these services all work in harmony in improving search rankings.
Tailoring SEO Services for the Philippine Market
 SEO services must be customized specifically to resonate with local consumers in the Philippine context. Including the incorporation of local keywords, regional search trends, and even any linguistic nuances that need consideration.
An SEO Service Philippines provider is well equipped to craft strategies tailored towards satisfying this particular audience in terms of individual demands and demands.
SEO Services in the Philippines With business environments evolving constantly and becoming ever more fiercely competitive in the Philippines. Investing in SEO services may give your business the competitive edge it needs to set itself apart. To give it that extra edge that it needs.
Importance of Local SEO Services in Business Growth
 Importance of Local SEO An active online presence is integral to business expansion. SEO services in the Philippines go far beyond simply improving search rankings; they also facilitate connection with potential customers. Enhance user experience and establish your brand as an authority within an industry. This means increased visibility, greater customer trust, and revenue increases for Philippine-based enterprises.
Why SEO Services is Important in the Philippines?
Hiring professional SEO providers offers many advantages. Not only are these providers adept in global best practices for search engine optimization, but they're also familiar with local market dynamics. Their insights into search behaviors and cultural preferences help create effective strategies which resonate more deeply with Philippine audiences.
Conclusions,
For Philippine businesses, having an effective local SEO strategy is more than a luxury; it's an absolute requirement. Millions of potential customers scour search engines every day. Your visibility and prominence could make all the difference for customers searching the streets of Manila or beaches of Palawan with local SEO being used as their navigation system right to your doorstep!
At SEO Specialist Philippines, we go beyond being mere search engine optimization experts; we're your partners in success. We know the challenges and opportunities unique to Philippine markets are numerous. Our strategies will meet them head-on so your business not only competes but thrives online! Let us assist in helping navigate local SEO for maximum online growth for your company!
FAQS
What Is The Difference Between Regular SEO And Local SEO
Regular SEO emphasizes improving a site's overall visibility while local SEO aims at drawing customers locally to it.
Can I manage local SEO on my own?
While certain aspects of local SEO may be managed independently. Working with an SEO specialist to achieve optimal results may provide valuable expertise and strategies.
When will my local SEO efforts start bringing results?
Results depend heavily upon factors like competition and your current online presence. Usually noticeable improvements begin appearing within three to six months with more significant benefits emerging over time.
Does social media play a part in local SEO?
A4: Absolutely; social media plays an integral part in local SEO by increasing online visibility and engaging local audiences. Sharing relevant content and communicating directly with customers can positively affect search rankings in local searches.
Can local SEO and Google Maps Coexist?
Yes – they go hand in hand! Google My Business plays an essential part in local SEO by giving businesses visibility through improved profiles on its Maps feature. A properly optimized GMB profile may lead to improved exposure on this search engine platform and hence greater rankings and presence within its results pages.
How do I find a reliable SEO Specialist in the Philippines?
Research online, read reviews, and ask for recommendations from peers in your industry to find a reputable SEO Specialist or SEO Service Philippines provider.
Can I rely solely on local SEO for my Philippine business?
While local SEO is crucial, a holistic digital marketing strategy that includes elements like social media marketing, content creation, and paid advertising can yield more comprehensive results.